Wear YOUR style, not anyone elses!
The words "fashion" and style are often bandied about with very little thought to what they actually mean, but here at Marisota that we know style comes from within as well as what you're wearing.  We all know someone who has a very iconic look, a style that is very "them" and more often than not you'll class them as totally on trend!
Simply sporting the latest fashions is not enough to make you stylish, it's about dressing in clothes that make you feel good, suit your personality and your body. so here are our top tips for creating your own signature style.
Personality
A stylish outfit needs to suit who you are inside, on a good day! If you're bubbly and love to be the centre of attention then go for brights whilst floral prints highlight you feminine side. If you find you tend to err on the side of caution and wear a lot of dark or neutral colours then add a statement piece to liven it up!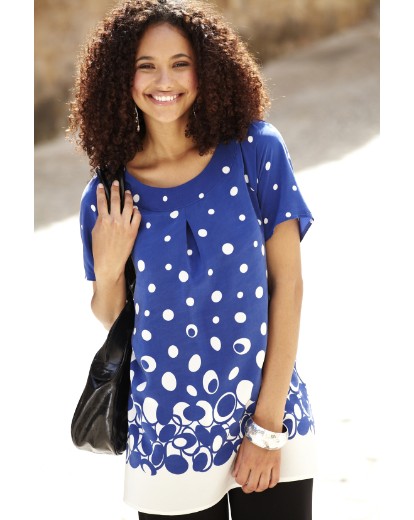 This stunning cobalt blue tunic is the perfect way to lift a dark outfit without going too far out of your comfort zone
Dress to your strengths
Pick a few things that you love about yourself and play them up; if you have an hourglass figure then nip your outfits in at the waist, if you've an enviable décolletage then draw attention to it with delicate necklines. If you know there are certain colours that look good on you then try and wear them whenever you can, a bright handbag or statement necklace is the perfect way to incorporate some colour!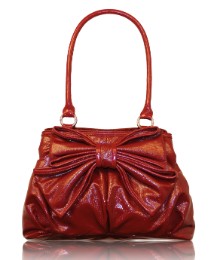 This Suzy Smith red handbag will warm up even the coolest winter outfit!
Be Selective
Fashion is an art form, not a rule book. We should all feel free to pick and choose our styles. Only wear the fashions and trends that you feel comfortable in and that you feel suit you. There's nothing LESS fashionable than someone wearing the latest clothes but feeling horrible!
So ladies….. don't forget style is as much about who you ARE as what you wear!
Sophie xxx