Don't spend hours trawling through sale rails with clothes everywhere – we've all been there searching for a bargain and realising there is nothing left in our size. To make life a little easier we've grouped all our sale items by size – all you need to do is click on your size and discover some amazingly priced stylish goodies.
Let's take a peek at some of the style on our sale rail…
This red pencil skirt has a fantastic contemporary feel without being too obvious – notice the contrast leather look waist band. Show off the waist detail by wearing a simple top tucked in - suitable for work or play, this skirt is a very versatile piece. Save £18 and catch it while you can – still available in most sizes up to size 32.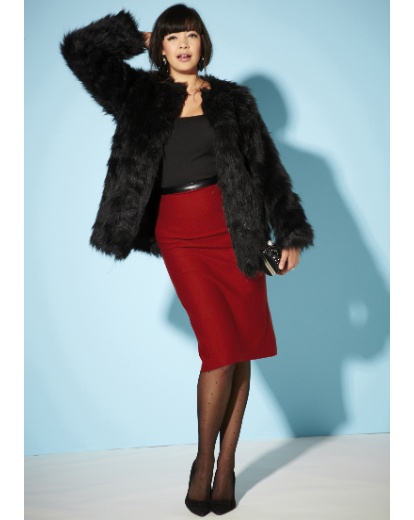 A beautiful cardigan such as this by Isabella Cole can be mixed and matched with an array of outfits. With an elegant waterfall design – made from a heavy jersey fabric, this cardigan feels every bit as luxurious as it looks. Available in black or teal and in sizes up to 30.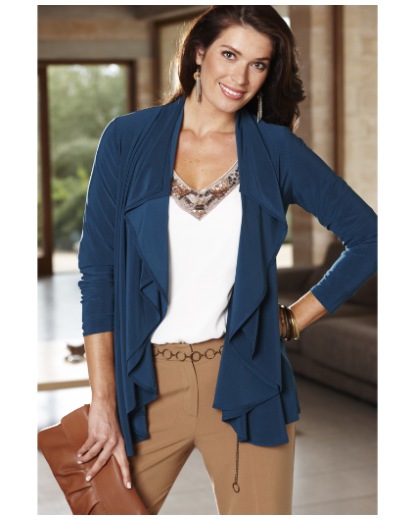 There's no need to be caught out in the rain or out of style with this gorgeous fully-lined mac with storm flaps and epaulettes. This shower proof coat has been very popular so grab it whilst its hot! Available in black, camel and antique rose - please see individual colour for sizing details.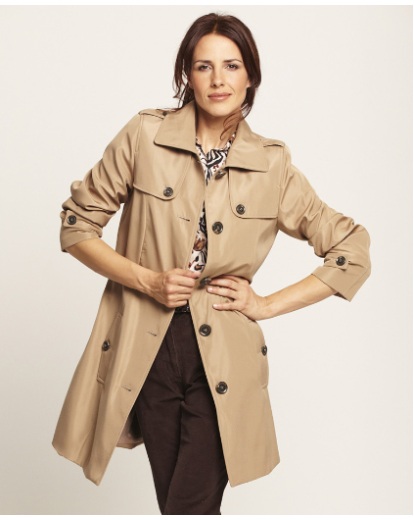 This pair of striking black wide leg trousers are a boutique style of palazzo pant. Extremely fashionable and tailored to suit curves, the box pleat down the front centre of the leg draws the attention to the centre of the body – giving you a streamline appearance. Add a top with a block colour and away you go. Available in sizes up to 32.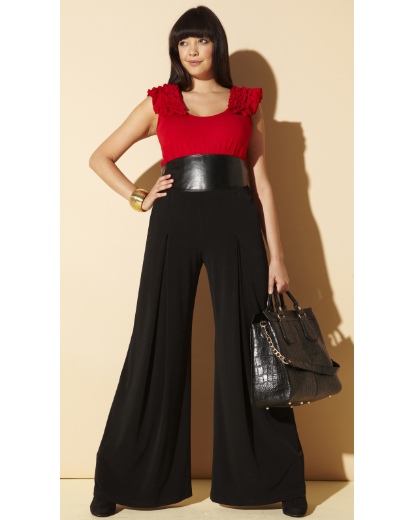 We love a good sale and urge you to take advantage… See you soon. xx