Every woman's guilty pleasure is getting home and into some comfortable and warm clothes – and there's nothing wrong with it at all! We're all starting to comment on how cold it's getting but secretly aren't most of us are hoping for snow – just so we have an excuse to relax in front of the fire?.
With the impending cold nights – to keep you warm let's have a look at some of our cosy and comfortable plus size nightwear…
Tshirt and Legging Set by Pretty Secrets
Settle down with a hot drink after a long day, in this very cute tshirt and leggings set by Pretty Secrets. The pack contains one grey set and one pink set, both with animal print leggings. Available in sizes up to 34.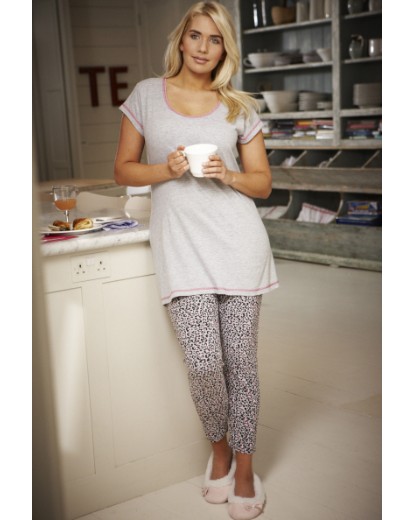 Cami and Short Set by Velvet Affair
Bring out your inner animal in this sexy two piece by Velvet Affair. This set is machine washable and very easy to wear – it may not keep you warm but it's definitely hot. Available in sizes up to 34.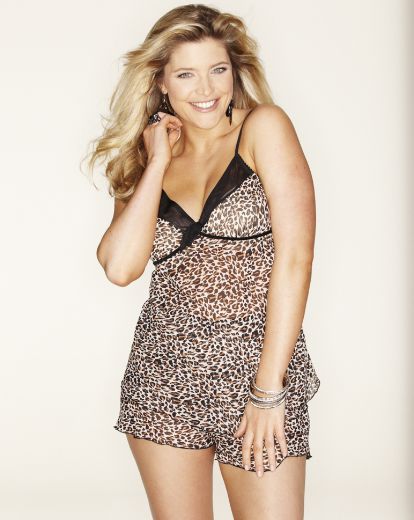 This classy calf length wrap is perfect for a little extra warmth when lounging around the house. With a lovely lace detail – you'll look elegant and feel comfy! Available in sizes up t0 34.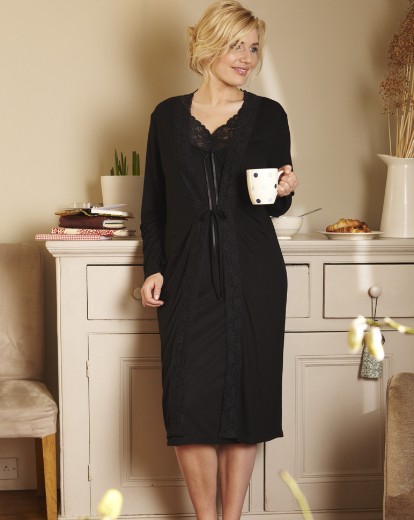 Three Piece Fluffy Set by Pretty Secrets
Wrap up in this fluffy fleece, with cute floral pyjama bottoms and sweet vest with lace detail  - this set has to be ultimate in warmth.  Also available in blue, in sizes up to 38.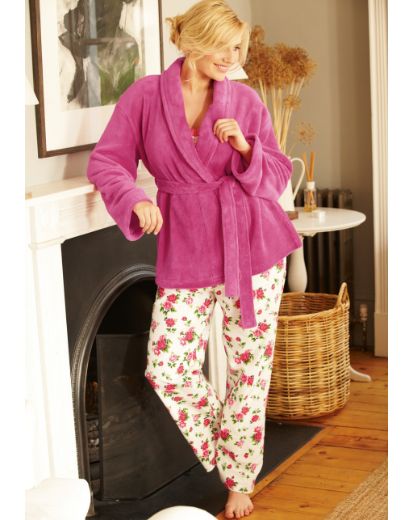 This is a fantastically chic wrap, you'll be gliding around your house in this stunning gown. There is a wealth of lace detail towards the sole and the cuffs. Bring a little glamour to your cosy nights in! available in purple (sizes 12/14, 32/34 only) and black in sizes up to 34.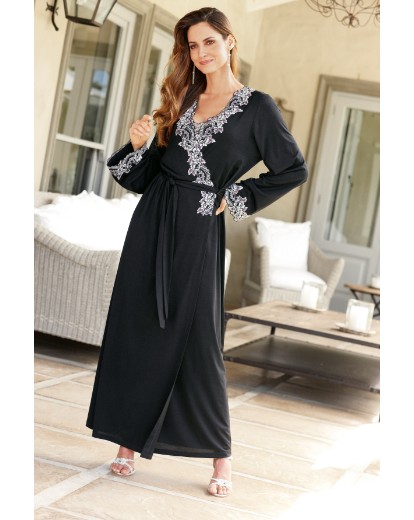 Have a look at the rest of our large range of nightwear…
Have a fantastic evening ladies X