Gorgeous wide fitting boots to fit you perfectly!
Well I think by now you might be aware that in the past I'v struggled to find nice shoes and boots to fit me, but if you knew that you probably also know that now I shop at Marisota it's no longer a problem!
Boots are my absolute favourite choice for Autumn, they work well with trousers but also with dresses or skirts and tights. They're great for wet weather and keep your toes snug. But my problem was always that they kept my legs a little too snug, if they would do up at all!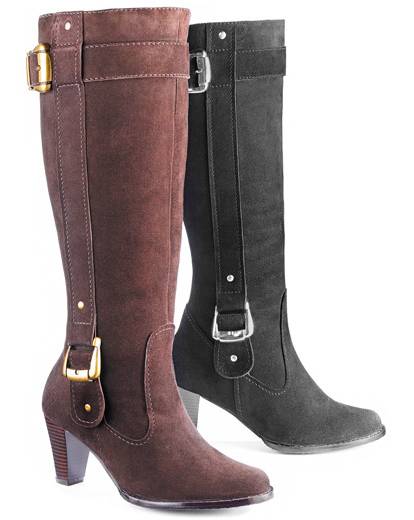 These Legroom high leg suede boots are my idea of shoe heaven. They're real leather (suede), available in sizes up to EEE fit and come in gorgeous black with silver detail and brown with gold buckles.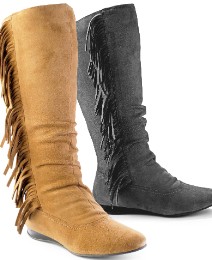 However, I don't always want to wear heels. This is where my fringe hi leg boots come in. They're available in tan and black and come in sizes 4 – 9 and widths to EEE.
All you need to do now is decide which colour best matches your wardrobe (I went for black myself!)!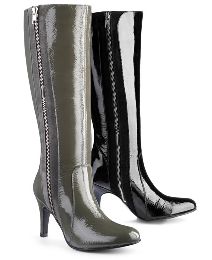 Sometimes I want something on the glitzy side, for something shiny I love these Isabella Cole high leg patent boots.
Available in the usual sizes 4 –9 and widths to EEE you're sure to find the perfect fit for you!  I love the shade of the grey colour; they'd look great with a grey skirt and black tights!
So there we are, these are my pick of the season's boots; they're chic, stylish and come in a fabulous size range to fit you.
See you soon!
Jane